THE PORT OF CALL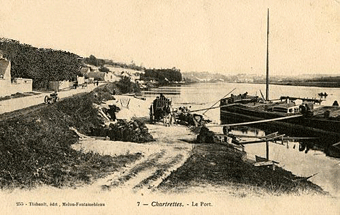 Located on the Seine upstream of the lock of La Cave,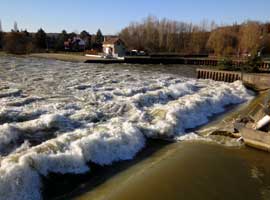 01-2011 - To animate the picture click it
in the PK100.800 between Melun and Samois on the Seine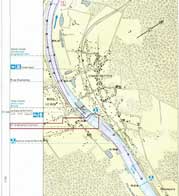 Marina located at the heart of the country of Fontainebleau, some encablures of the station Bois le roi. (the heart of Paris at 35 mn - Fontainebleau and its castle at 10mn).
Calm and pleasant situation having the conveniences of the centre town: trade, supermarket, fuels, pharmacy etc... The base of Bois le roi leisures and center UCPA offers many activities
The port is in accés direct, on a level of 17,5 km to one lock of Moret (source of inspiration of Alfred Sisley) and channel of Loing, 2 locks of Yonne river, and only 6 of Paris.
The port offers forty places to quay and on pontoon, rings permanent and some for the boats of passage following availability.
PRICE LIST 2019

A NIGHT
The meters

1.00 €

A WEEK
The meters

6.00 €

A MONTH
The meters

20.00 €

WATER ELECTRICITY INCLUDED
Call : +33 (0)6 52 14 11 78
BOOKLET (pdf)
Each site has one accés with an electric terminal and a water point. Containers are placed at the disposal for the domestic dustbins. The parking car is possible on the harbour site.
Melun : This is the capital of the Brie country and was built is a location similar to that paris. Melun dates back to the Gallic period, too ; and started on a small island in the Seine river. It used to be an agricultaural market town, then developed into an industriel centre. In recent years, Melun has developed extensively.
Places of interest : St-Aspais Church, outside, the chevet has a medallion of Joan of Arc to recall the town's rescue in 1430. Inside there ara some interesting works of art. Notre Dame Church : built between 1020 and 1031, was later much transformed in the Gothic and Renaissance periods.

Samois sur Seine: Pleasant little town in the Fontainebleau forest. It used to control a fortified bridge across the Seine river wich was later destroyed in wars.
Places of interest : Visit the tower to the west of the town from which there is a scenic view upon the Seine valley and the Fontainebleau forest.